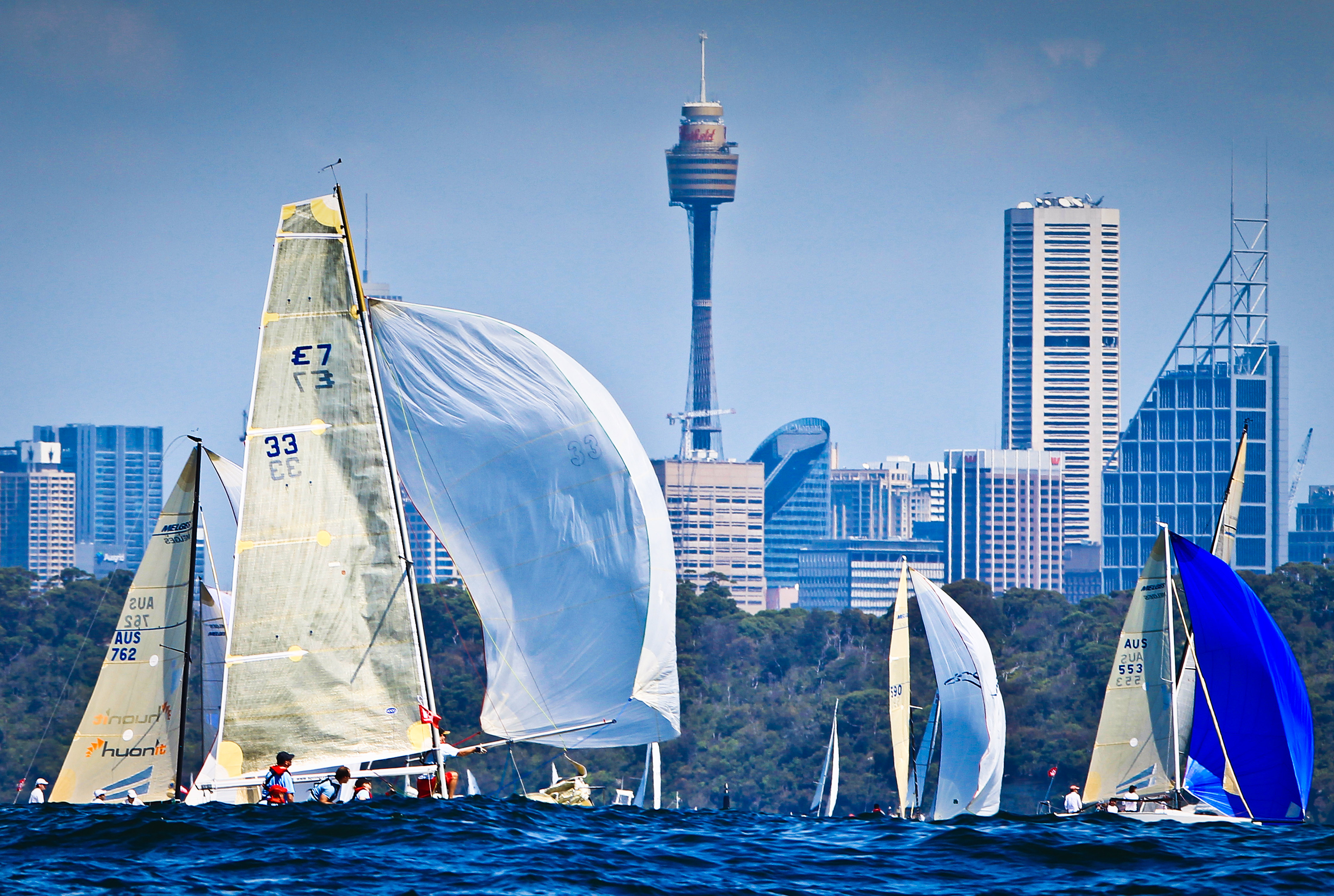 The Sydney Harbour Regatta was inaugurated in 1996. Racing is open to all Australian and International yachts, from IRC and PHS racing and cruising classes to the very popular International One Design Classes.
Racing is conducted on the waters of Sydney Harbour and offshore for the IRC grand prix yachts. Over 200 yachts in over 24 divisions on 8 course areas grace the magnificent harbour for this weekend of competitive yacht racing. Now an iconic Sydney event, the Sydney Harbour Regatta is excitement in yacht racing never seen before on this splendid harbour. Competitors are highly charged when they take to the water, as the winning stakes are high.
Racing is conducted with the assistance of Royal Sydney Yacht Squadron (RSYS), Royal Prince Edward Yacht Club (RPEYC), Cruising Yacht Club of Australia (CYCA), Sydney Amateur Sailing Club (SASC), Royal Prince Alfred Yacht Club (RPAYC), Royal Prince Edward Yacht Club (RPEYC), Manly Yacht Club (MYC), Royal Australian Navy Sailing Association (RANSA) and Sydney Flying Squadron (SFS).
Shore-side the program is jam-packed with entertainment for sailors family, friends and guests during the course of the day, rounded off with a night of beach parties and more live entertainment. The social program includes Happy Hour, Beach Parties including live entertainment and beach barbeque, official prize ceremony and more.
The Sydney Harbour Regatta is now Sydney Harbour's largest, most successful Regatta since the 2000 Olympics.